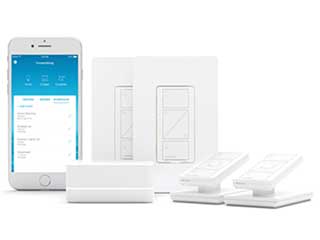 The technological advancement of motorized window coverings has made Lutron shades hugely popular in Thousand Oaks and nearby areas as well. You can choose all sorts of blinds motorization features for your new window shades. And with elegant décor choices, you can add stylish aesthetics to any part of your property. Lutron shades, motorized with wireless smart controls, can cover skylights as well as window walls and any other surface areas you want. With a free estimate from our local motorized blinds installers, you can pick and choose different looks and features you want. Wondering why motorized Lutron shades gained so much popularity over the past decade? You can find out with in-person consultation provided for free!
Motorized Shades Custom Made
Fitting the new Lutron shades to the dimensions of each window helps control sunlight and energy efficiency completely. You need the Lutron window covers to leave no small gaps on the sides or bottom of the window after all. Even with sheer shades, it's important to ensure the covers fit over the entire window so that you can diffuse sunlight fully with no annoying glare getting through different slivers of uncovered surface area. With made-to-measure Lutron shades, you have remote control coverings that ensure complete coverage, thus giving you optimal results every time. For Thousand Oaks bedrooms, blackout Lutron shades can provide a great solution to ensure great sleep. Blackout window shades keep sunlight out and let you stay asleep until you decide it's time to wake up. And with a set of motorized Lutron shades, you can use your smartphone as the remote too.
Lutron Shades For Thousand Oaks – Smart Window Covers
From switches and dimmers to all sorts of wireless window shade solutions, Lutron offers the perfect range of features for complete control. With excellent energy efficiency results and sunlight diffusion at an optimal level, Lutron shade solutions have something to offer every property. Whether you need small covers for kitchen windows or large motorized Lutron shades for glass walls, you can find an ideal solution custom made for your specific needs. For more information and a look at our full collection, get in touch with our local experts today. We give free estimates on Lutron shades in custom sizes and designs. Call to schedule your free consultation with the best source for motorized window shades near Thousand Oaks.