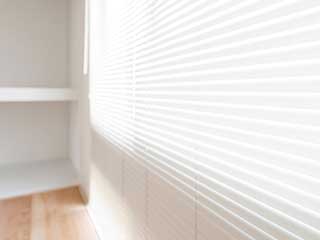 Are you looking for a new way to spruce up your home's sense of style while maintaining easy management of indoor lighting and comfort? If so, then having window shades installed in your home is a great way to go about doing that. But with so many varying products on the market, it can be difficult to find the covering which best suits your needs and style since the choices may be overwhelming. Fortunately, there is a cost-effective and versatile option which is perfectly suited to just about any living room, bedroom, kitchen or bathroom, and that option comes in the form of PVC blinds. But what is it that makes this product so popular?
Easy to Clean
Often enough, various materials window blinds are made of can make them a little difficult to clean, which makes ensuring that they never get scuffed a priority. This isn't always easy to maintain. However, with blinds of the PVC variety, the material can be easily wiped clean and kept in pristine condition with very little effort, making them perfect for hanging in just about any room in the house or even in the office.
An Incredibly Durable Option
Besides the fact that they can be easily kept clean, PVC blinds are also strong and versatile thanks to their polyvinyl chloride finish. This makes them more fire resistant and protects them from rust or warping which can often happen in the presence of damp air. For this reason, shades of the PVC variety are perfectly suited to any room, whether they are being used as patio, kitchen, or bathroom blinds.
A Cost-effective Option
PVC window covers are not only a fairly affordable option they will also end up saving you money in the long run, thanks to their durable nature. Since they are less likely to be damaged from rusting or warping and can be cleaned with relative ease, the chances are that you won't need to doll out cash on replacing or repairing them at a later stage are very high.
Seamlessly Complement Their Surroundings
Horizontal PVC blinds typically come in a range of natural colors that can blend seamlessly with their surroundings, especially in the presence of wood finishes or shutters. Their horizontal design also makes a minimal impact on their surroundings, whether they have been closed to blot out the sun or have been opened to allow the light in. This means that instead of taking over and transforming the style of your home, they will simply add to it without being too"loud". If you are looking to have a new set of durable and easy to manage window shades installed in your home or business to give one or more rooms that extra bit of style, give our team at Thousand Oaks Blinds & Shades a call today and schedule a free consultation with our experts. All our products come with a five-year warranty, which only stands to show how confident we are in their durability and high manufacturing quality.