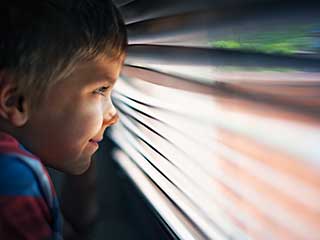 Whether in your bedroom, living room, or the office meeting room, privacy is important. You don't want people looking in on you, and it's impossible to feel comfortable when you feel exposed to prying eyes. Privacy shouldn't be a luxury, though. That's why we've put together a list of some of the best blinds for privacy at home or work. With all these custom window coverings available in the Thousand Oaks area, it's easy to add privacy wherever you need it.
Plantation Shutters - A Tried And Tested Classic
Many homeowners in Thousand Oaks choose plantation shutters because they look great. It's true that these treatments are a classic, and make any property look great. They also bring a high degree of privacy, too. All you need to do is tilt the shutters closed, and you'll have privacy whenever you need it. This makes custom plantation shutters a perfect choice when you want to combine seclusion and style.
Custom Roman Shades In Any Style
These window coverings are hugely popular amongst Thousand Oaks homeowners who want elegant looks combined with excellent functionality. You can select materials from our wide range of options, finding the perfect thickness to keep out prying eyes. Whatever material you choose, you can be sure of combining colors and patterns to create the ideal roman shades. Include options such as pleated or fishtail patterns to make your roman shades even more personal.
Venetian Blinds Can Suit Any Room In Thousand Oaks
Perhaps one of the most widely-used window coverings in Thousand Oaks are Venetian blinds. This is because they work so well in many different situations. Whether it's in the boardroom or the bedroom, your new Venetian blinds can suit to your exact requirements. It's easy to create unique Venetian blinds. We can use materials like vinyl or aluminum, as well as a vast range of colors. Privacy simply requires adjusting the control rod, which can quickly stop onlookers peering in.
Blackout Blinds Offer Excellent Control
In some rooms, you'll find it necessary to obtain total privacy. This is often the case in bedrooms, especially when neighbors' windows overlook them. Because some window coverings, when lit from behind, can be easy to see through, blackout blinds are a great solution. These treatments don't allow any light through at all, which means you can be sure no-one's able to see into your home. Our custom blackout blinds provide plenty of design options too so you won't be compromising your home's looks for the sake of privacy.
Vertical Blinds - A Great Solution For Thousand Oaks Properties
Many properties in Thousand Oaks feature large windows, sometimes as part of a sliding patio door. We recommend using vertical blinds in these situations. This is because our range of custom vertical blinds can be quickly put into position, providing privacy and comfort when you need it most. Choose between materials like wood, fabric, or vinyl to find the perfect style for your property, whether it's your home or your business.
The Best Blinds For Privacy In Thousand Oaks
Get a free quote on window treatments that offer the best level of privacy for your Thousand Oaks business or home. Choose from a range of materials and styles to design custom blinds that work and look exactly how you want. Contact Thousand Oaks Blinds & Shades to schedule a free consultation in person.