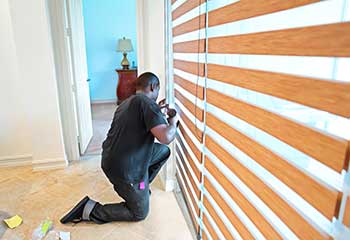 Wood Blinds
Customer Issue: The customer wanted blinds that would match her desk and other furniture in the room, as well as have an overall natural and classic look.
Our Solution: After consulting with Ms. Brooks to find the right shade of wood staining to complement the room's furnishings, our experts measured each window carefully to get the exact dimensions. so This way, the custom blinds could be made to suit each of them precisely for an even, uniform look. They were then swiftly installed by us.
Danielle Brooks
- Oak Park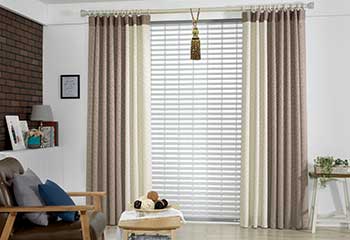 Drapery
Customer Issue: The existing shades were too plain and the room needed more flare.
Our Solution: Our team installed custom-made grommet draperies in a stylish textured pattern on eye-catching wooden hardware. The customer chose two panels that split in the middle and stack on the sides, allowing for full view of the outdoors. There was no need for lining as the window already had blackout shades.
Jose Burton
- Agoura Hills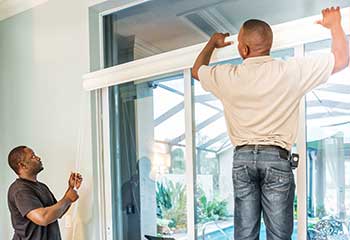 Exterior Shades
Customer Issue: This customer's existing window treatments did next to nothing to prevent the heat from coming into her home.
Our Solution: Our team recommended exterior shades because they would perfectly complement the overall style of this customer's home. As soon as our professionals finished the installation, the customer discovered another benefit of these shades - they made her porch a more enjoyable place to spend time.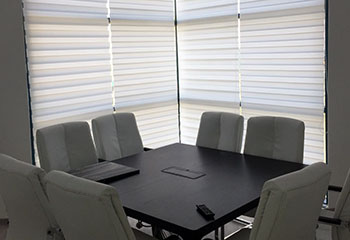 Roller Shades
Customer Issue: Our customer wanted to achieve a sophisticated look, but was also keen on decreasing his energy bills.
Our Solution: Roller shades were a perfect solution for this customer's office, which is why our team suggested them. After the customer decided on a color, our technicians tailored the shades to fit the windows perfectly and then returned to install them.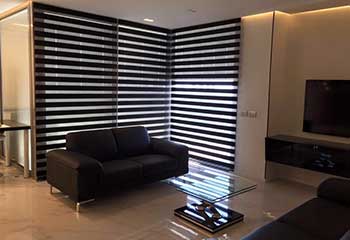 Motorized Shades
Customer Issue: This customer wanted to deter burglars by making them believe someone was always in the house.
Our Solution: Our team had a straightforward job because this customer knew exactly what she wanted. Our technicians installed the shades in the color the customer chose, showed her how to program them and made sure everything was properly functioning.
Annie Cook
- Westlake Village