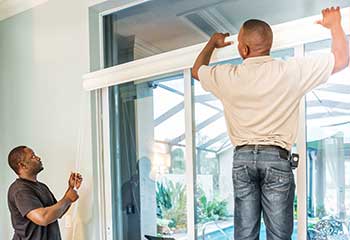 Exterior Shades
Customer Issue: This customer's existing window treatments did next to nothing to prevent the heat from coming into her home.
Our Solution: Our team recommended exterior shades because they would perfectly complement the overall style of this customer's home. As soon as our professionals finished the installation, the customer discovered another benefit of these shades - they made her porch a more enjoyable place to spend time.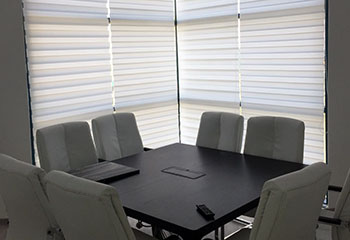 Roller Shades
Customer Issue: Our customer wanted to achieve a sophisticated look, but was also keen on decreasing his energy bills.
Our Solution: Roller shades were a perfect solution for this customer's office, which is why our team suggested them. After the customer decided on a color, our technicians tailored the shades to fit the windows perfectly and then returned to install them.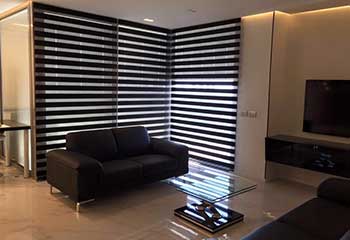 Motorized Shades
Customer Issue: This customer wanted to deter burglars by making them believe someone was always in the house.
Our Solution: Our team had a straightforward job because this customer knew exactly what she wanted. Our technicians installed the shades in the color the customer chose, showed her how to program them and made sure everything was properly functioning.
Annie Cook
- Westlake Village